Pat Baker
Associate Broker / Owner / Realtor / CRS
Contact Pat Today:
C: 907-727-9497 O: 907-751-2525 F: 907-751-2555
Email
Pat Baker
Associate Broker / Owner / Realtor / CRS
Contact Pat Today:
C: 907-727-9497
O: 907-751-2525
The strength of experience! - The reputation for results!
Primrose Pointe - Elegant Living Within Your Reach!
Minutes from down-town Wasilla, five minutes from Wasilla's schools, and zero minutes to an amazing view in a great neighborhood. Want to learn more?
Call Pat at 907-727-9497 or visit www.primrosepointe.com/
Anchorage Real Estate from Pat Baker
As the broker and founder of Northern Trust Real Estate, Pat Baker has the experience and knowledge to help you find the property you are looking for. Pat is committed to giving her clients top-notch customer care and excels in matching people to whatever they are looking for.
Since Pat began her career in 1996 she has repeatedly been a top producer and been awarded for superior service in real estate on numerous occasions. Pat's extensive knowledge of real estate puts her in a class all her own. Her experience extends to new construction and resale of single family, multi-family, income property, townhomes, and custom homes. Pat thoroughly understands the building process as well as all aspects of real estate and can offer superior guidance and counsel to help make sure the purchase of your new home is an exciting one!
View Pat's home listings, review the helpful real estate guides or search for your next home.
Call Pat for more information on how she can help you with all of your real estate needs in Anchorage, the Mat-Su Valley and more.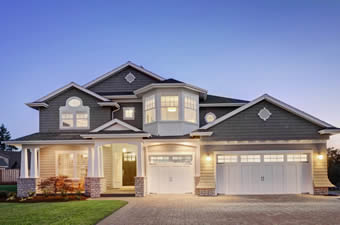 Land
©2023 PatriciaBaker.com Phone: 907-727-9497 E-mail Us